Does your Gas Cylinder Installation Pass the Test?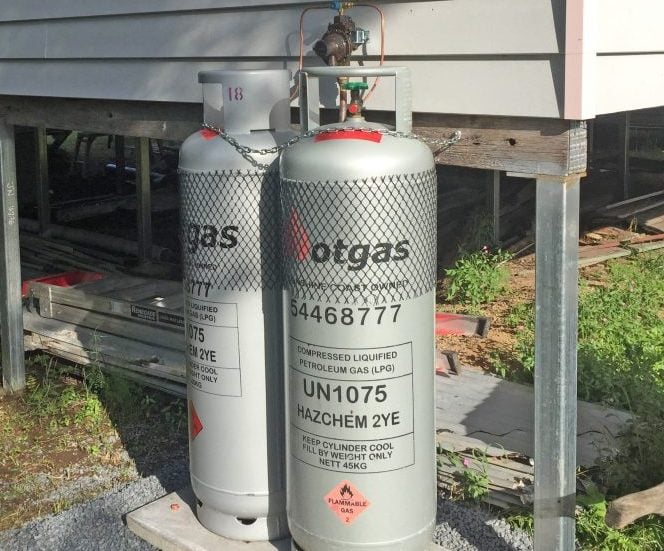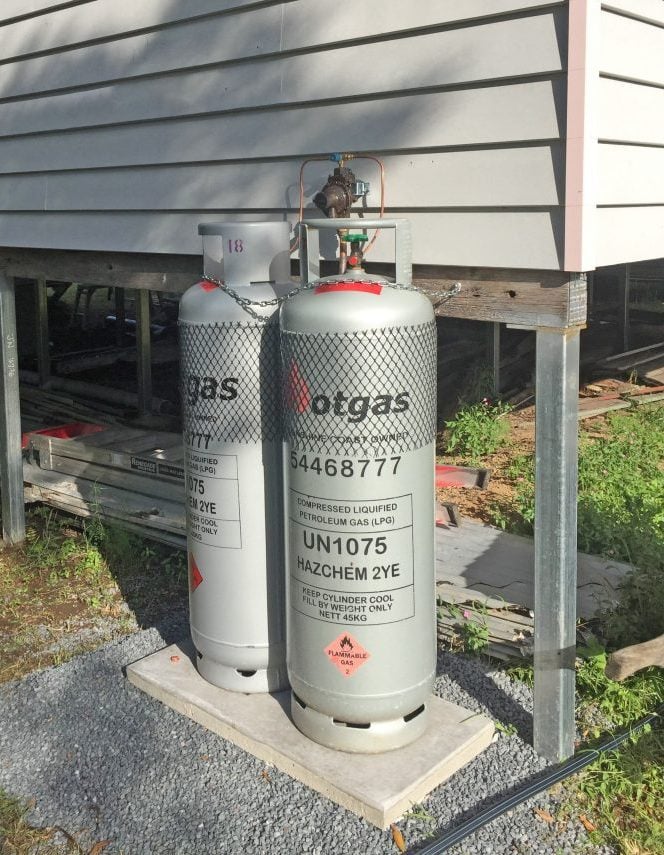 We shouldn't have to tell you that your gas cylinder installation (pipework, regulator, etc) or gas appliances must be installed by a licensed gas fitter. There are many rules & regulations surrounding the location of your gas system with set clearance zones designed to keep you and your property safe. However, over time things change so it doesn't hurt to know what you should look out for at your home or business.
Solid and Upright
Gas cylinders must be located on a solid non-combustible base like concrete or pavers (not on wooden decks or in the dirt or gravel) and kept upright at all times. All new installations in Queensland after 1st July 2014 must have cylinders secured to the wall using chains, straps, etc. This will keep the gas cylinders stable.
Ventilation
The location needs to be well ventilated (open on 3 sides) – so spots under buildings (more than 800mm), stairways, alcoves, cupboards or underground are not suitable.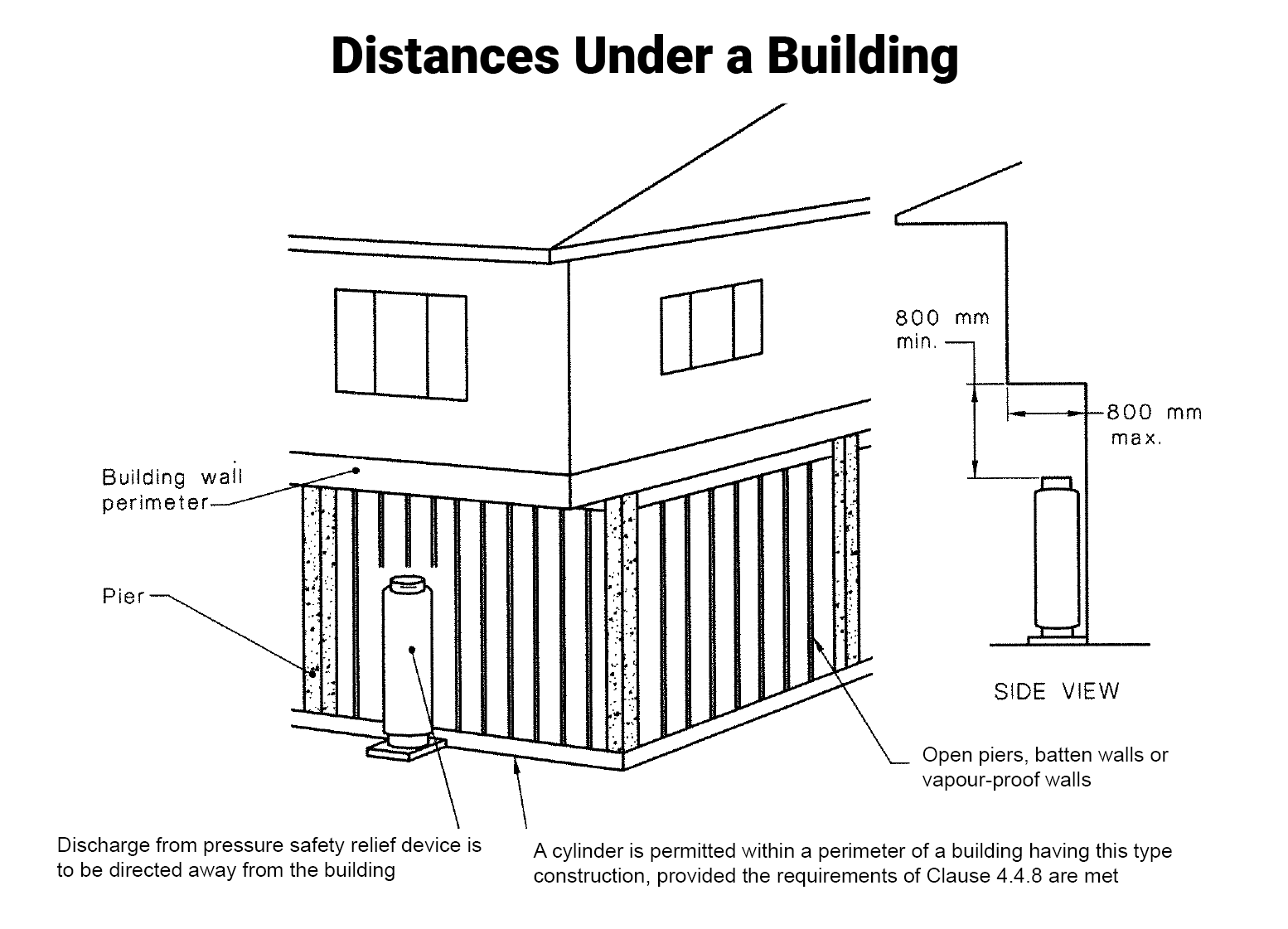 No Ignition Sources
As LPG is flammable, gas cylinders must be kept a minimum distance away from ignition sources, which potentially include anything that carries electricity or a flame. This includes light switches, power points, air conditioning units, communication boxes (such as NBN), lights, motion sensors, security cameras, hot water systems, pumps or BBQs.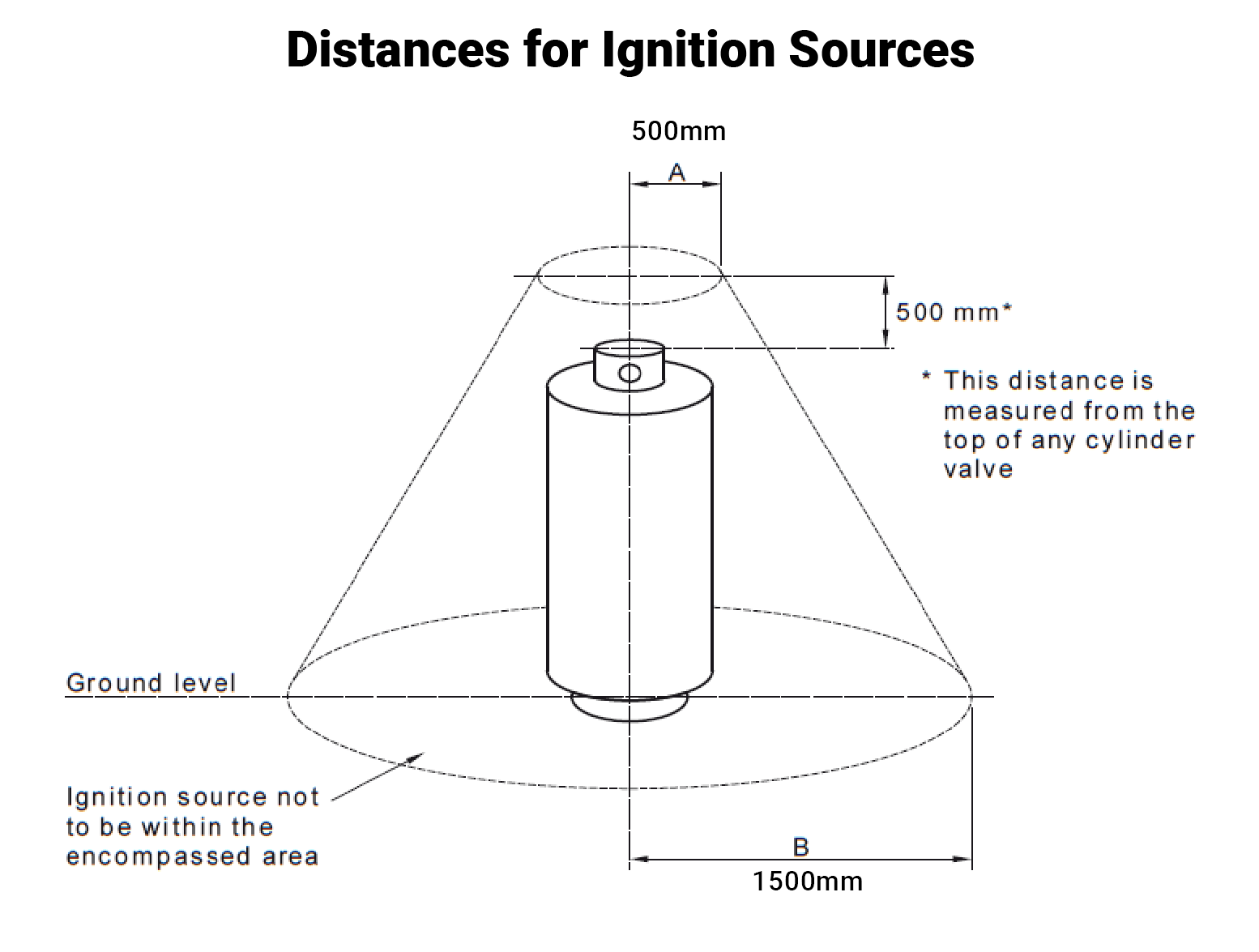 No Building Openings
To prevent an LPG leak entering buildings or accumulating in an enclosed space, gas cylinders must also be placed away from any wall openings like windows, doors, or air vents.
No Ground Openings
As LPG is heavier than air and will sink to the ground if there is a leak, gas cylinders need to be kept away from any ground openings like drains or pits.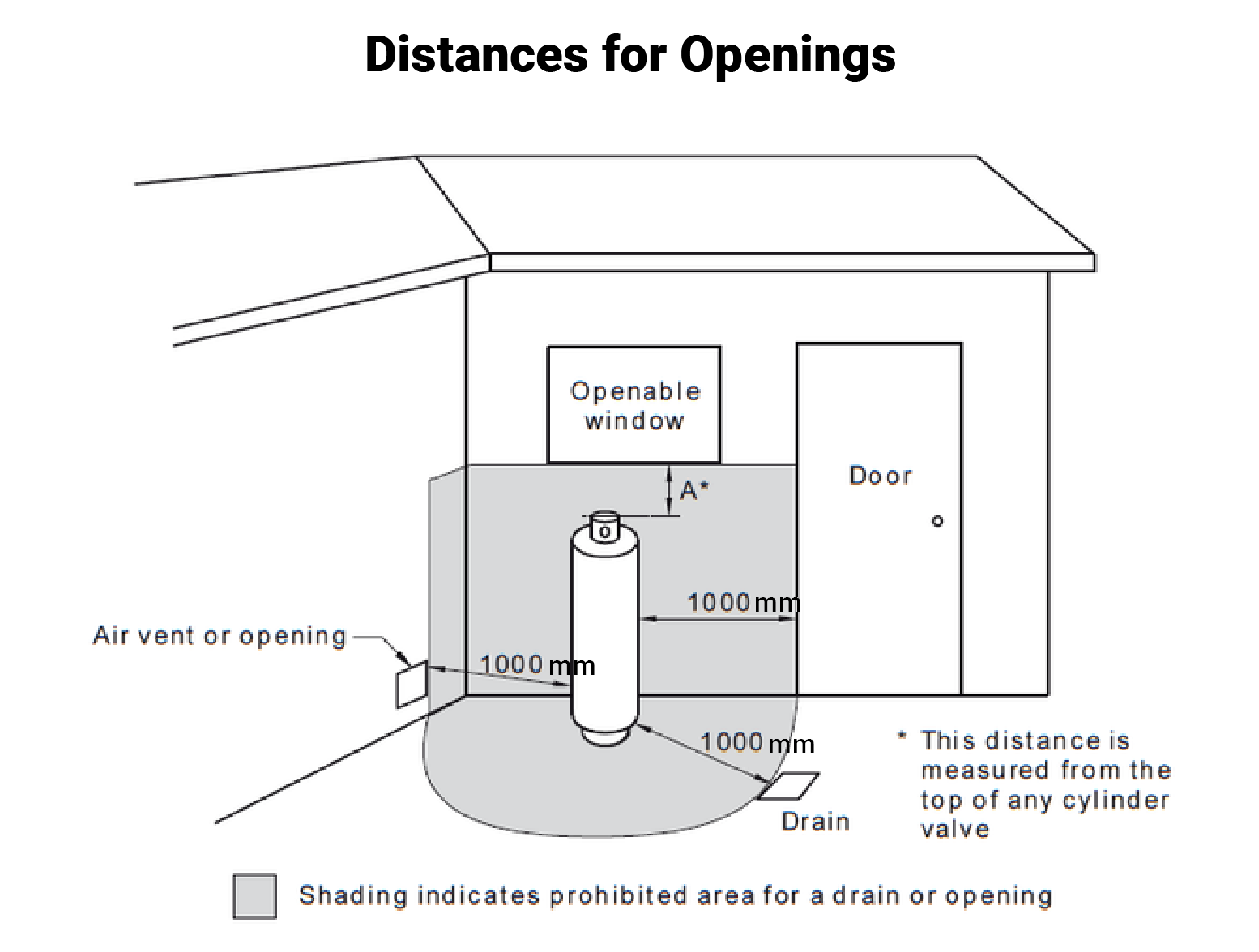 Regulations require Hotgas, as the LPG supplier, to check compliance during delivery. If we are concerned, we will contact you to discuss ways to remedy. This is important not only for compliance and your safety, but also to ensure home insurance is not voided in event of an incident.
Please phone our friendly team at Hotgas on 5446877 for further information.