Frequently Asked Questions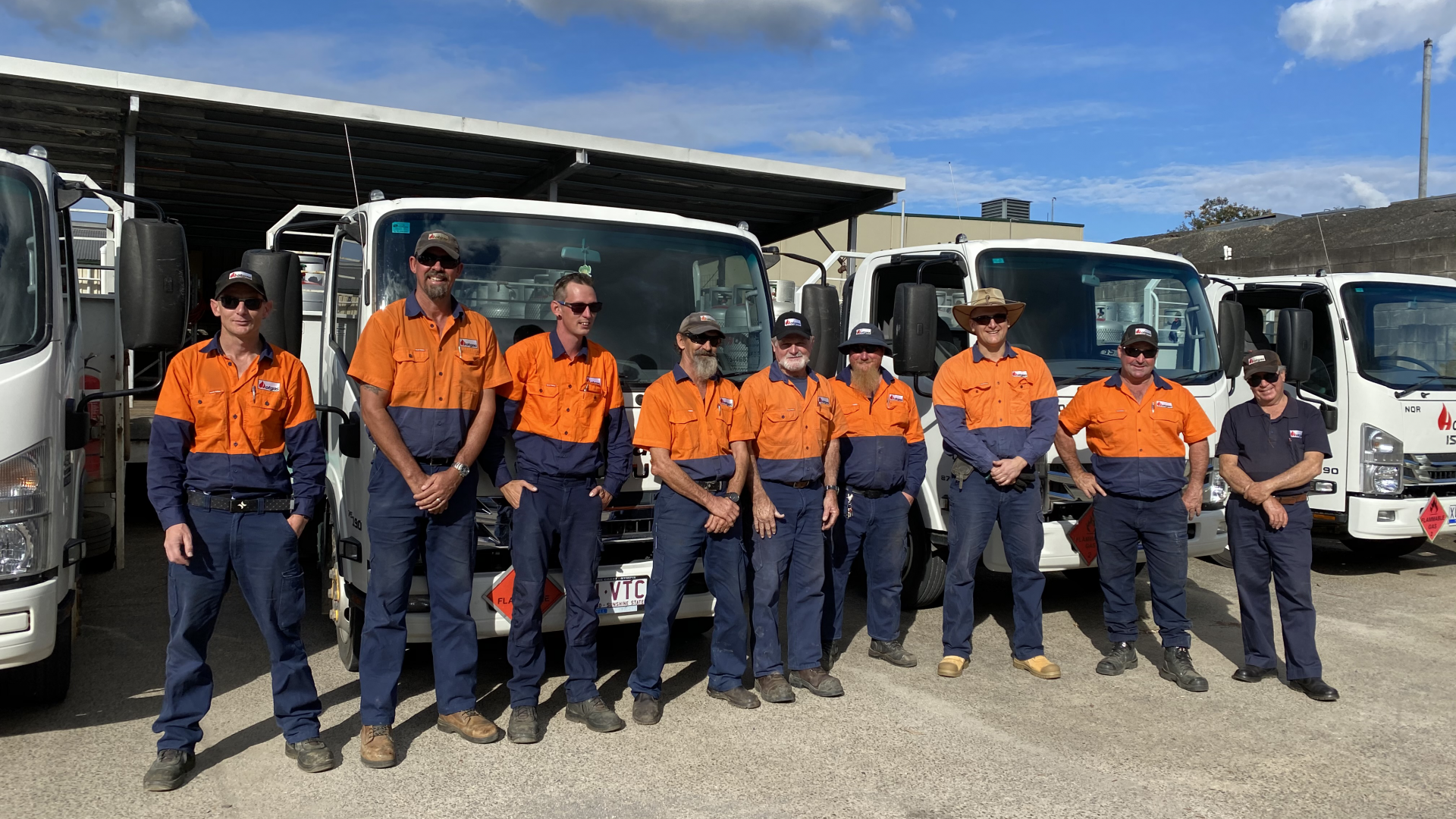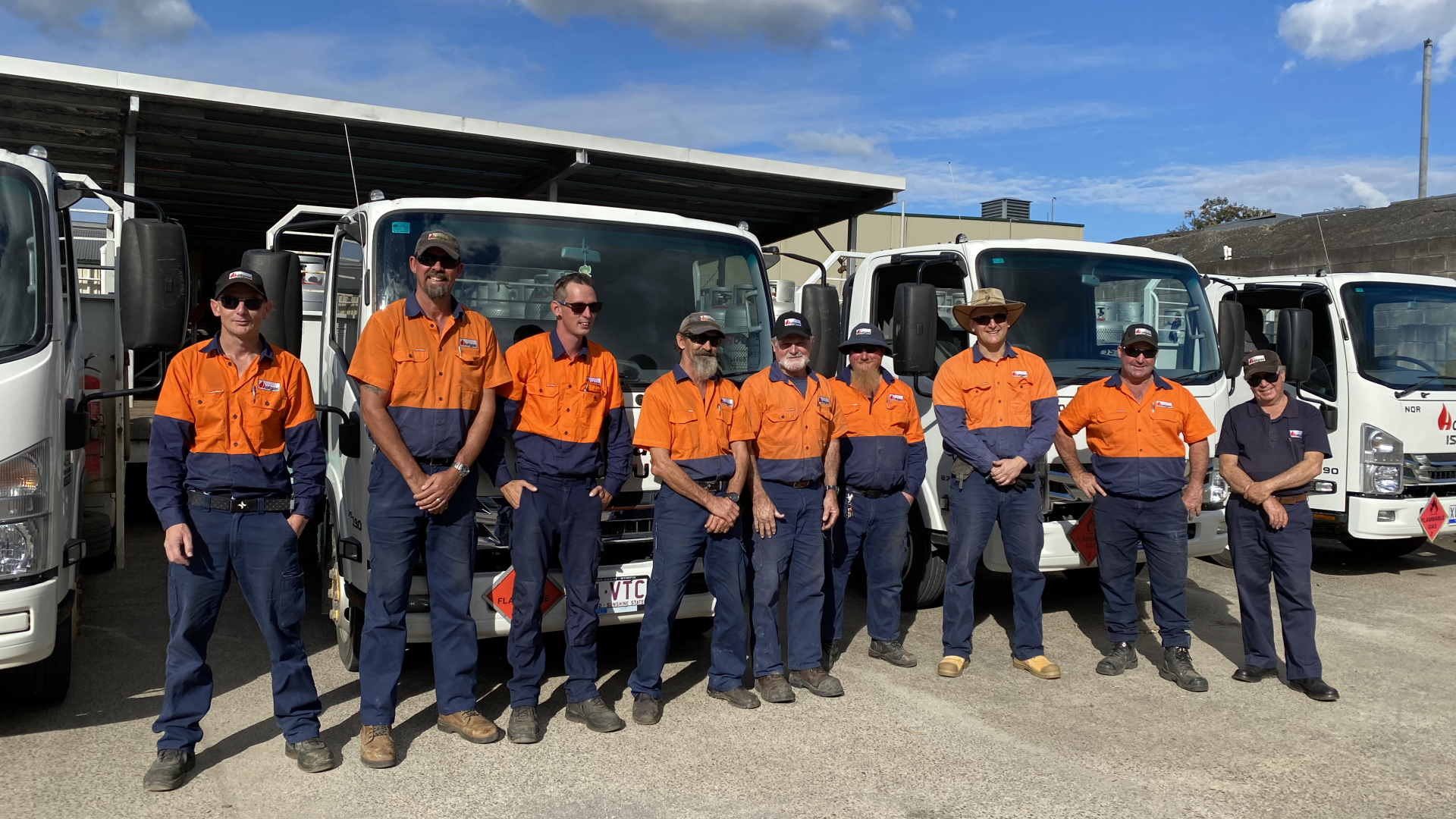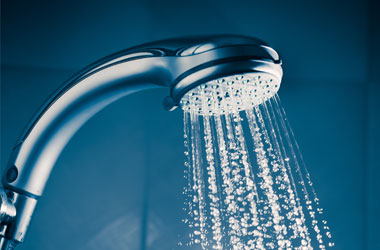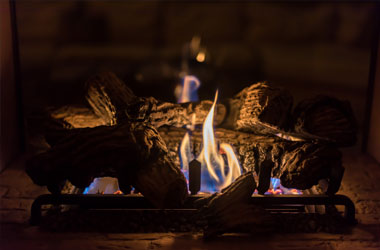 What is LPG?
Liquefied Petroleum Gas (also called LPG, LP Gas, or autogas) is a mixture of propane and butane gases used as a source of energy for many appliances and also vehicles. In Australia LPG for residential and commercial use is 100% propane, but autogas contains butane (about 50/50).
It is a natural product obtained from natural gas processing or produced as a by-product of oil refining. LPG is produced in Australia and also imported from overseas. LPG is an odourless and colourless gas, therefore a powerful odorant (which smells like rotten cabbage) is added so that leaks can be detected easily. So when you "smell gas" you actually smell the additive odorant.
LPG is compressed into a liquid whilst it is stored in cylinders but then returns to a gas expanding 270 times, once released from compression. This allows for easy storage and transportation.
The Safety Data Sheet (SDS) is available for those interested at LPG – Safety Data Sheet
Is LPG environmentally friendly?
YES! LPG is the preferred energy for cooking, and hot water heating, as well as room heating. It is clean burning and because of its low carbon emissions, it is environmentally friendly. LPG produces less carbon dioxide than that produced by coal-fired power stations, oil or wood fuels.
The average household's energy use is responsible for about eight tonnes of carbon dioxide (CO2), the main greenhouse gas, per year. Changing from electricity to gas for heating water and cooking can reduce a household's CO2 emissions by about 2.3 tonnes.
Hot water heating accounts for approximately 30 percent of a household's total energy consumption. Gas hot water systems are inexpensive to purchase and are efficient, reliable and convenient. Changing from electric to gas hot water can reduce greenhouse gas emissions by around one-third.
How safe is LPG?
LPG has been used safely in Australia for many decades. Strict government standards are set for LPG equipment, appliances and their installation as well as for LPG storage and handling. LPG is not poisonous or toxic, but if an area becomes filled with gas, it can cause nausea and dizziness due to the lack of oxygen.
At Hotgas safety is the highest priority and all cylinders are teLPG Safety sectionsted for leaks during the installation procedure. For more information see LPG Safety section.
The Safety Data Sheet (SDS) is available from  LPG – Safety Data Sheet.
Can I use Natural Gas appliances on the Sunshine Coast?
No. Liquefied Natural Gas (LNG) is not available in cylinders for households and there is no LNG pipeline on the Sunshine Coast. You cannot inter-change appliances from natural gas to LPG, as a cook-top or stove requires different burners or jets. Therefore, an LNG appliance would need to be converted by a licensed gasfitter before using it for LPG.
Are autogas and LPG the same?
No. There are two different mixtures of LPG and they are not interchangeable. Autogas contains butane and propane whereas LPG, sold by Hotgas, is just propane. For safety reasons autogas must not be used as a substitute for propane-only applications like BBQs, caravans or camping.
Who can install or repair LPG systems and appliances?
Only qualified, licensed LPG fitters are able to install or repair household, automotive, caravan or marine systems. All work must be carried out in accordance with the Australian Standards and Queensland state regulations. Hotgas is happy to recommend local gasfitters for installations and maintenance work. The gasfitter must supply a Gas Installation Compliance Certificate to the householder and the gas supplier (Hotgas) on completion of their work.
(See Petroleum and Gas (Production and Safety) Regulation, 2004 Sections 93)
Why do I need a Gas System Compliance Certificate?
Queensland regulations say that a licensed gasfitter must provide the certificate at the completion of their work and that the customer must supply a copy of the certificate to the gas supplier (Hotgas) prior to the first delivery of LPG. (See Petroleum and Gas (Production and Safety) Regulation, 2004 Sections 91,92)
Hotgas also recommends storing your certificate safely in case you need to make an insurance claim or for production to a new owner upon sale of the premises.
Are the LPG cylinders regularly maintained and tested?
YES. Hotgas routinely check all cylinders when they are returned to our Yandina depot. The Annual Facility Fee covers the cost of this service to provide and maintain cylinders in a safe and presentable condition. Every ten years cylinders are re-valved and re-stamped (for another ten years) to guarantee their safety.
In addition, Hotgas drivers are trained to identify safety issues with cylinders and on your premises. We will inform you of any concerns noted.
How do I get my BBQ cylinder tested?
Hotgas can retest and re-valve your BBQ cylinder when it is 10 years old, as required by government legislation. It should then be good for another 10 years! Of course, some cylinders which may be rusty or have dents might be condemned.
Can I transport a BBQ cylinder in a vehicle?
Yes you may carry a maximum of 2 cylinders. Keep cylinders secure and upright during transport, and do not carry them in the passenger compartment. It is preferable to transport them in an open ventilated utility or truck, but this is only essential for larger cylinders eg. 45kg.
How do I know when my gas is running out?
As we cannot see through LPG cylinders, this can be difficult! The most accurate way is to pour hot (but not boiling) water down the outside of the cylinder and then run your hand down the same line. There will be a change in temperature (colder) when you reach the LPG level as the gas inside is a cool liquid. A condensation line will also form, which will be visible. This will give you an idea of the quantity inside. Check this level against the date you started this cylinder (usually not the date of delivery) to estimate how much longer it will last. Please note that cylinders are never filled to the absolute top to allow for expansion and contraction of the liquid.
What is the best way to avoid running out of LPG?
The majority of household installations are designed to take 2 cylinders, so that when one becomes empty, you can move to the second cylinder and then phone Hotgas to replace the empty one. This should be done within the week of change-over for a manual regulator so that you don't forget. Customers with automatic regulators should phone for a replacement when the red indicator appears.
Can I tell how much LPG remains by rocking the cylinder?
NO! This is an ineffective method that cannot give you an accurate reading. The most likely outcome of rocking the bottle will be to damage the pigtail connection to your regulator creating a gas leakage! Tapping the cylinder is also an ineffective method to determine the gas level
Why are both my cylinders turned off after a delivery?
For safety reasons, it is a legal requirement that both cylinders are turned off if BOTH have been replaced. This is most common for a new installation or if you have run out of gas and you are not at home when we deliver. It is a protection for you, in case you have left a gas appliance turned on inside the house, to prevent it filling with gas in your absence.
Should I let you know if there are changes or new hazards at my premises?
Yes, please. It is important to ensure a safe and efficient delivery to know if anything has changed at home. Do you have a new dog? Are you undertaking renovations which might impede the delivery to the house installation? Has heavy rain caused flooding over the entrance road which may impede or damage our truck? Do you need a 4WD delivery this time? Have you installed new locked gates or changed the gate code? We will appreciate you informing us of these or similar changes.
I am moving house. Do I need to tell you?
Yes, please. In order to maintain accurate records we would appreciate your call to finalise your account and make arrangements for the new occupants.
How do I switch to Hotgas for my LPG supplies?
Simply call our office on 54468777 between 8am – 4pm Monday to Thursday and 8am – 3.30pm Friday and discuss your LPG needs with our friendly and helpful staff. Alternatively, send us an email through our Contact Form and we would be happy to answer any questions the same day.