How Much Gas is Left in Your Cylinder?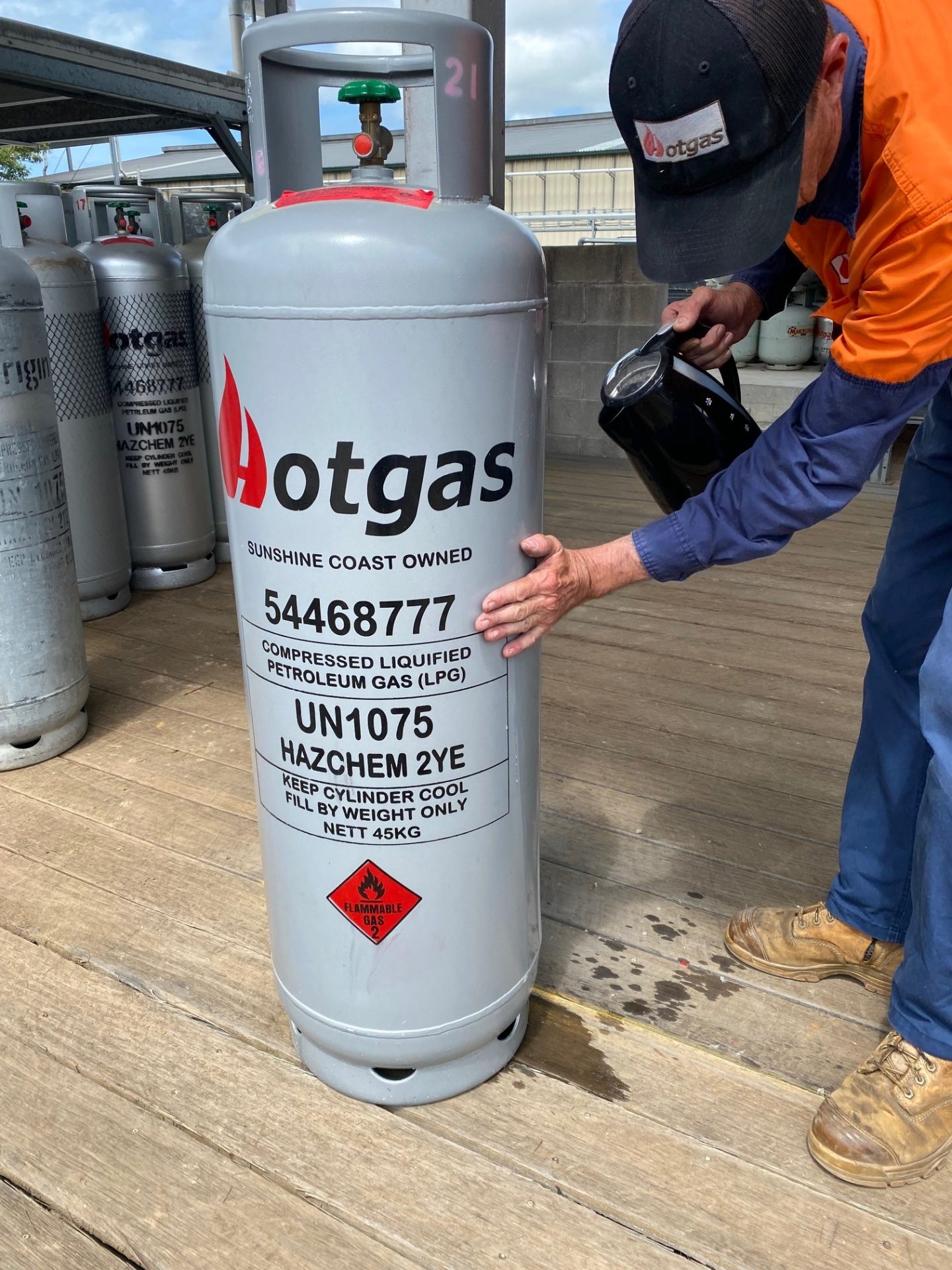 There are many theories about how to check your gas levels. So we will share the best way to check how much gas is left in your cylinder so you don't get caught out.
What we do not recommend
Some people believe that if you tap the side of the cylinder it may sound more hollow or empty than a full cylinder.
Others will try and rock the cylinder to listen or feel for movement inside. Similarly, some will try to lift the cylinder to feel how heavy it is. We strongly recommend against doing either of these actions. It can cause leaks to the connections and piping.
Additionally, for your safety we discourage opening the valve on an unattached gas bottle, even if you think it is empty. You could cause yourself or someone nearby a freeze burn which can be very painful. Or in some instances there may be a potential ignition source nearby which is dangerous for any escaping gas.
Hotgas recommends
The simplest and most accurate way to check your gas level is to follow two easy steps: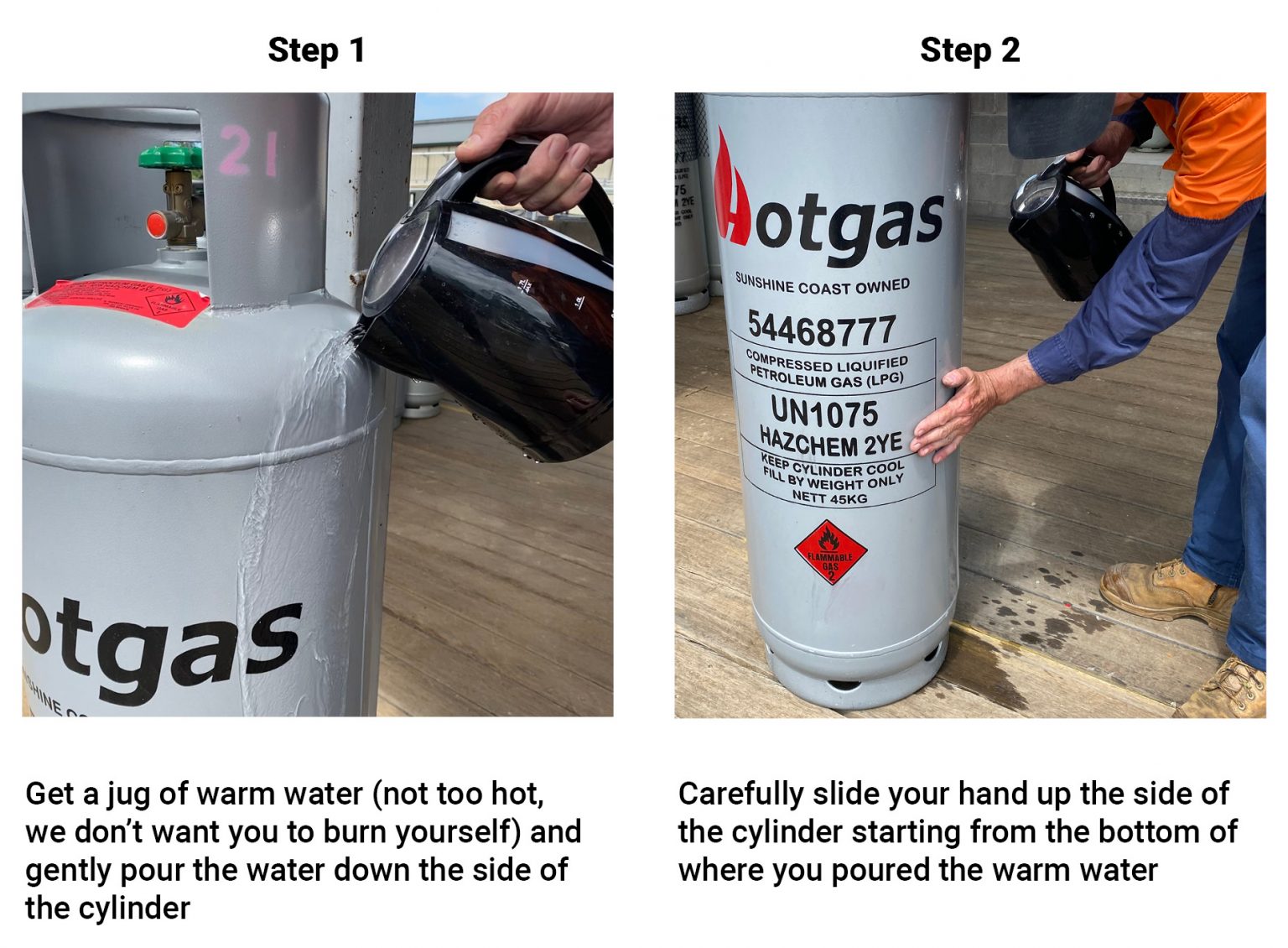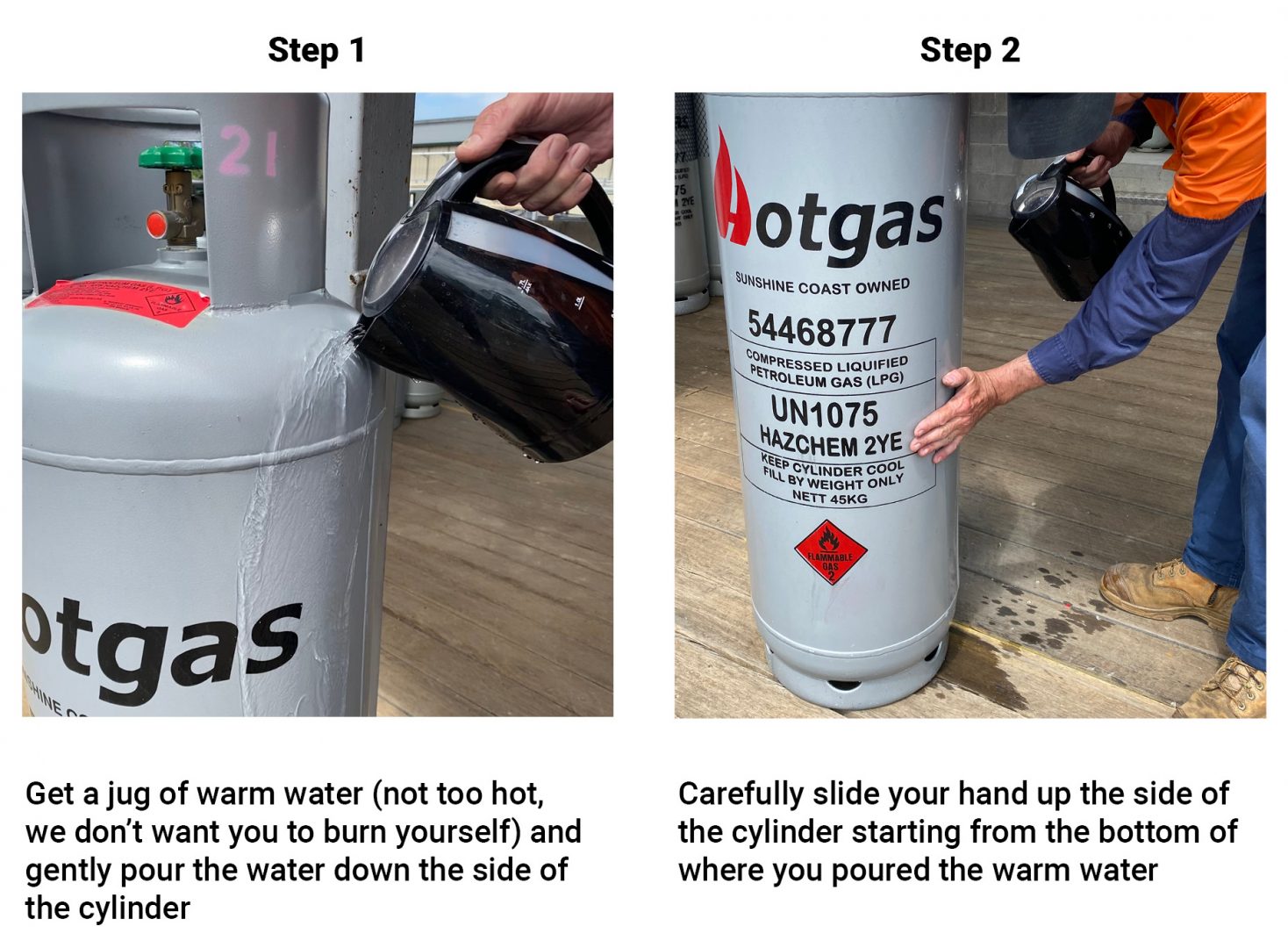 You should feel a distinct change in temperature on the steel, going from cold/cool to warm.
The gas is stored as a liquid inside the cylinder, so when you feel a temperature change – this is where your gas level is.
If you don't feel a change, it is most likely your cylinder is nearly empty/ full. If you have a second cylinder, try testing both to compare temperatures.
*Note: The best time of day check your gas cylinders is first thing in the morning. This is because sunshine warms up your cylinders (especially if your gas installation is in direct sunlight).
Another 'Fun' Fact
Did you know that gas cylinders are only filled to 80% total capacity (approximately ¾ full)?
This is an AS/NZS requirement to ensure there is enough space in the cylinder to allow for natural expansion of the gas during warmer times of the year. This means the cool temperature will never be completely at the top of the cylinder.
For more information about LPG you can visit our FAQs page or you can reach our Sunshine Coast team through our contact form or by calling us on 5446 8777.